KEVIN.MURPHY is a fashion focused range of salon only, professional, hair care products that was conceived in the world of session styling. Whatever your hair's texture, you'll find the products that will make your hair look like you've just stepped off the catwalk. All our products contain high levels of natural ingredients and we use high grade essential oils and amino acids for the ultimate hair and scalp treatment. You'll see the effects immediately.
Call and ask us about our Kevin Murphy products in stock!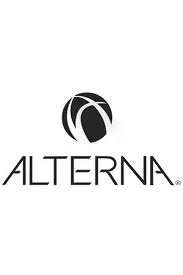 Since 1997, Alterna has pioneered luxury haircare. Whatever your haircare need, we believe that you shouldn't have to choose between clinically-proven, salon-tested results & natural, good-for-you ingredients. That's why our products are: Pure. Proven. Professional.Caviar, Seasilk, Bamboo, Kendi Oil & more—these precious, sustainable ingredients deliver pure, powerful benefits. And what we leave out of our products is just as important as what we put in. We believe beauty products should be FREE OF Parabens, Sulfates, Phthalates & other harsh or unnecessary additives. So important to us, this FREE OF claim appears on the front of every Alterna bottle, along with our commitment to eco-friendly packaging & fair-trade practices.

  Moor Spa's comprehensive face, body, spa and wellness line is inspired directly by the healing powers of nature. Our products all contain the exclusive Austrian Moor, a nutrient rich plant/flower/herbal complex that enhances skins health and appearance. Our products are not 95% or 99% natural, they are 100% naturally derived. Moor Spa is designated as a 'champion' by the Environmental Working Group (EWG) in terms of product safety. Moor Spa assures that every product is truly 100% Natural Source. All ingredients are listed, as well as the natural sources from which they are derived.  Unlike some companies which claim to produce "natural" products, our products are completely free of artificial preservatives or parabens, SLS/SLES, colours, fragrances and petroleum derived chemicals such as PEG, propylene glycol or mineral oil. We do not test on animals.