Solace Hair and Esthetics owner Sarah Barrett and her staff have gained a reputation for their dedication to their clients and to providing them with high quality hair and skin care. They welcome everyone to visit the salon and experience the peaceful and relaxing environment. Solace specializes in precision cutting, advanced colouring techniques and corrective work. We proudly use Infinity Sulfate free low & non ammonia colour. This colour line is a great alternative for the perfume and ammonia sensitive, or for those of us looking for a more beautiful, dependable & forward thinking colour care line. Solace also uses and carries the professional organic product line, Kevin Murphy, which is sulfate free and cruelty free.
The Solace team would like to thank all of their faithful clients as they go into their 22nd year of business . We invite everyone to sample the creative talents of Artistic director Sarah Barrett.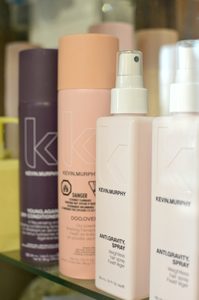 To book with one of our stylists or to order products please call 905-227-3111,
or you can email solacesalon@outlook.com
Visit, like & share us on social media!